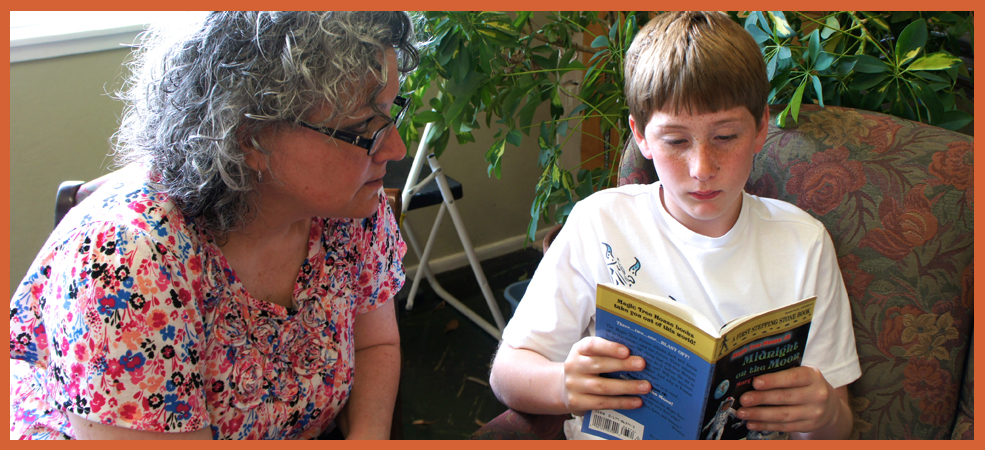 One-on-One Oral Reading at Camp
Literature class at Camp Niemanville allowed for group language skills. This class involved listening, writing, and comprehension strategies for the dyslexic student. The children were read to on their intellectual level rather than their reading level. Each day journal writing and conferencing were a part of each class. Students then created a three-dimensional display to bring the story to life and help with comprehension skills. They created three dimensional displays of the story using cardboard, paint, clay, popsicle sticks, and glue guns as well as other arts and crafts supplies. The average class size was one-to-three which allowed for individualized instruction within the class as well as participation by all.
A proctored study hall and oral reading period allowed the campers to practice their newly acquired skills. Children worked for fifteen minutes on assignments designed specifically for them from their Language tutors. They also read aloud each day for fifteen minutes to their study hall proctor to help build fluency and comprehension.