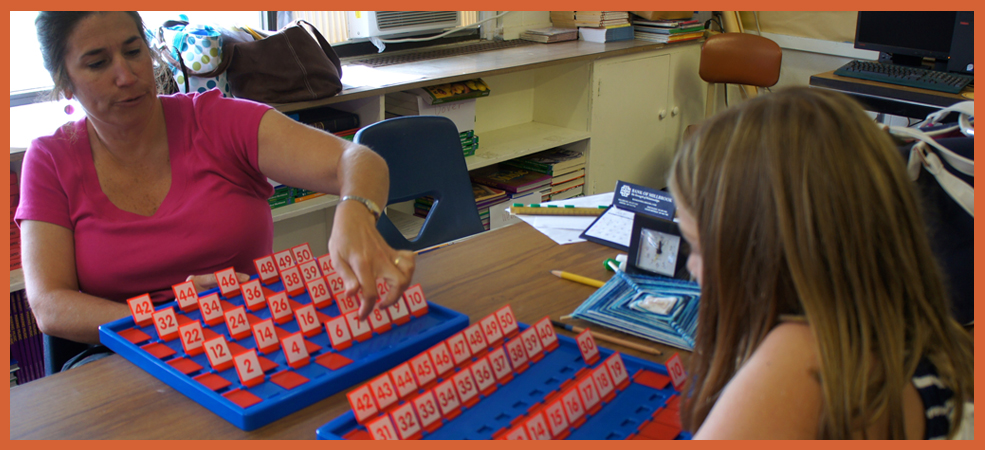 Math at Camp
At Camp Niemanville, each child also receives a one-to-one tutorial in math which allows dyslexic children to learn the skills they are lacking to be successful students. The tutorial focuses on conceptualization, computation, and application skills. We begin instruction where your child is currently functioning and work towards their current grade level and/or potential.
All students are pre and post tested for placement and measurement of growth. A hands-on and multi-sensory approach to teaching is used. Connections are also made between different aspects of math so that students can take what they already know and use that knowledge to apply to the next skill.
A proctored study hall period allows the campers to practice their newly acquired skills. Children work for fifteen minutes on assignments designed specifically for them from their Math tutors.